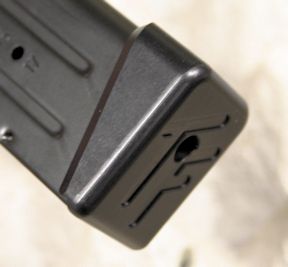 Marked down 50%, our L-10 "Speed Wedge" basepads for the Tanfoglio or CZ-75 are selling for $9.95 each.
If you haven't used a "Speed Wedge" — you're missing out. We've released versions for the popular Tanfoglio K-type, and the Mec-Gar small-frame CZ-75 (Shadow).
The design eliminates many of the handling problems associated with stock mags — and makes your mags work well with your favorite magwell.