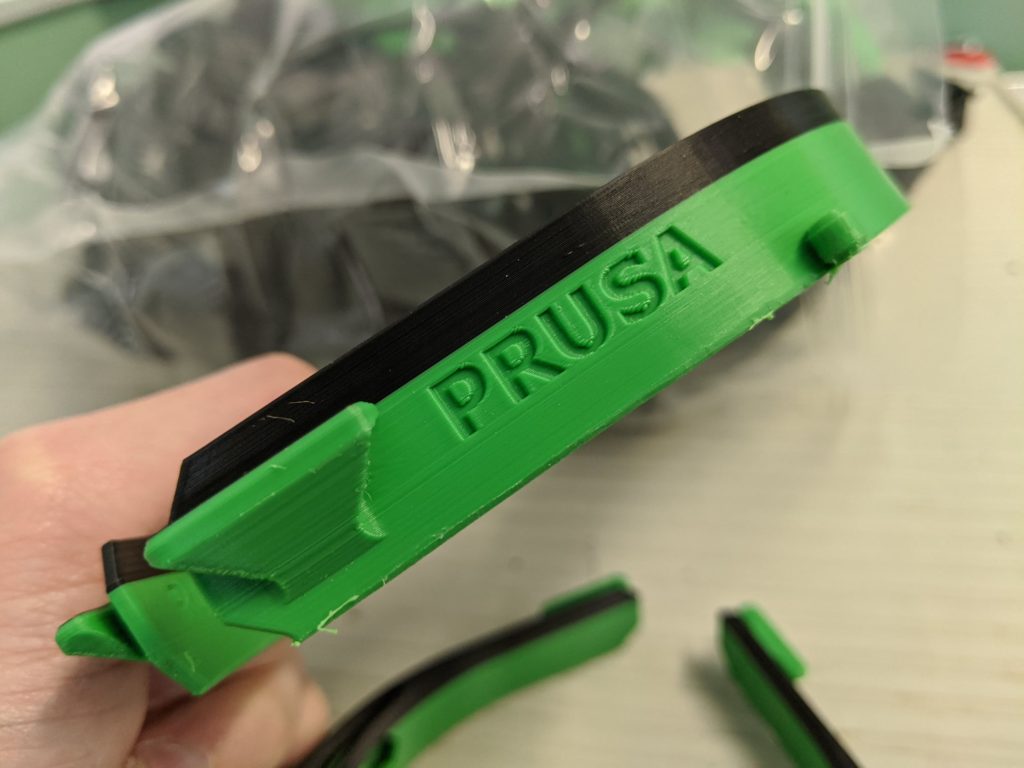 TF has been helping our local Covid-19 efforts by printing face shield frames on the 3D printer we use for prototyping. We're a tiny drop in the bucket (120 so far), but when Robin dropped off another 20 face shield frames today, he learned that Whatcom County hospitals have all they need!
Hooray Whatcom Volunteers! In fact, Whatcom's volunteers made so many face shields that our local coordinators sent the overflow to other jurisdictions — including 150 going as far as the Navajo nation! (FWIW: That's a BIG box of face shields.)
Now the effort shifts to helping Skagit and Snohomish County — who use a slightly different shield frame pattern. We're waiting for the new .stl file so we can help them too!