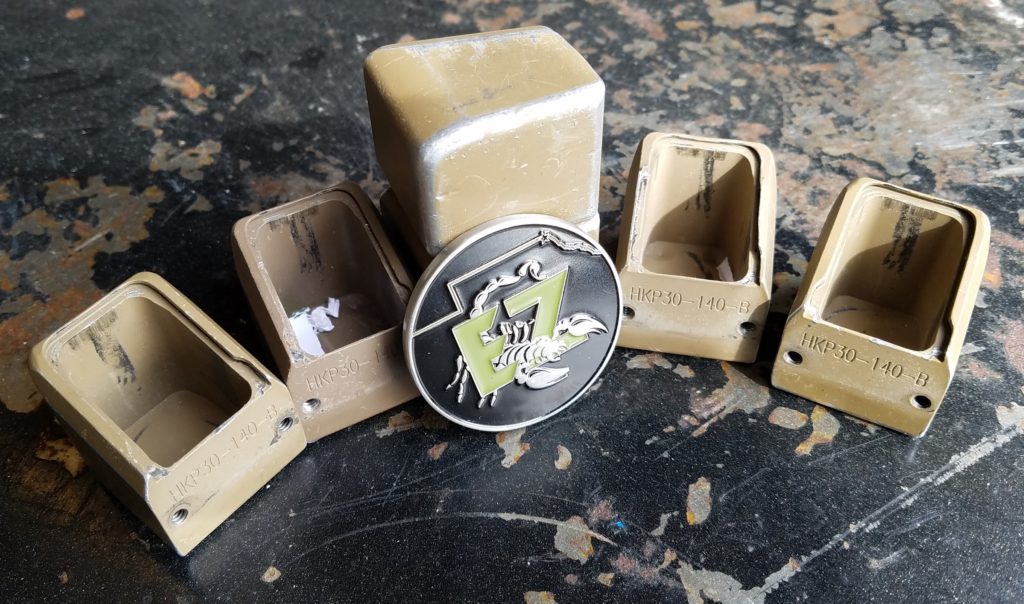 Got a handful of Heckler & Koch P30's back from the Border Patrol. It's not often we get a chance to see how much abuse our basepads can take.
The Border patrol uses them as part of the daily equipment. They are in active use each and every day. Scratched and abused, these basepads still work!
Why do we have this pile of parts if they still work? We recalled this part to fix an issue that could become a problem with years of hard use. We don't want things to break so occasionally we will send out new parts just in case.
The Border Patrol is really happy with these parts. they sent a military Challenge Coin in appreciation for the work we do for them!
#HK, #BorderPatrol #taylorfreelance