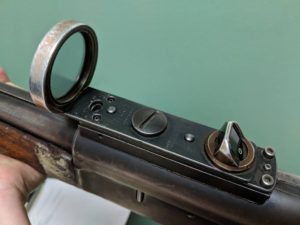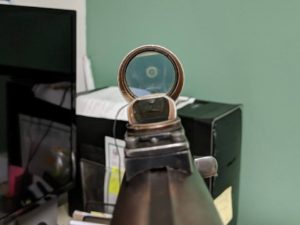 And you thought your C-More was cool. . .
Behold the "Nydar 47".
A friend of the shop walked through the door the other day with this, the grandfather of all red-dot sights. In several ways, it's basically an oversize C-more that doesn't use batteries. My google-fu tells me this was patented and offered in 1945 as a shotgun sight (this one is mounted on a Remington 11). It's a civilian offshoot of the first optical gunsights used on WWII fighters. Fragile, hard to zero, but it works. In normal lighting conditions, the reticle shows up remarkably well, and with no electronics involved whatsoever, I suspect it's still as "bright" as when it was made — 70 years ago!